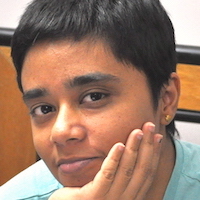 Mostly, I write stories. Some are made-up, some are not.
Which avatar do you seek?
---
Out now!
It Has No Name
Are you a boy or a girl?
Sami should be used to this question, but it still turns her insides to ice. And there will be a lot more for her to face when Ma and she move back to Chandnisarai, a place where she was once viciously bullied.
An irresistible coming-of-age story of a gay teen in modern India.